You're about to apply to 0 jobs
You will receive email notifications from these jobs once you apply.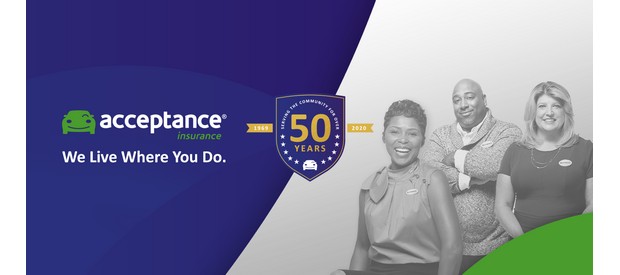 Acceptance Insurance
Nashville, TN
Public
Insurance
Overview
Acceptance Insurance was
named to the Forbes' 2022 list of America's Best Employers and ranks among the top 500
mid-sized U.S. employers receiving the most recommendations! Read more about
our selection at https://www.forbes.com/lists/best-midsize-employers/.


We're so proud to be
recognized by Forbes and would love to talk to you about joining our
award-winning #oneteam! For more information on the great benefits and career
opportunities, Acceptance offers, check out the rest of our company page or
visit acceptance.com/careers.


The Acceptance #oneteam
company culture offers supportive leadership, growth opportunities and great
benefits for all our team members, including: 


·      Competitive
hourly pay plus uncapped revenue sharing 


·     15 days
of PTO and 9 paid holidays  
·      Medical,
Dental and Vision Insurance after 30 days* 
·      Company
paid Life and Long Term Disability Insurance 
·      401k
with generous company match  
·      Volunteer
Time Off 
·      Career
pathing and advancement opportunities 
*Healthcare benefits are available
the 1st day of the month after 30 days. 


Acceptance
Insurance is a company committed to protecting what matters most - our team
members and our customers! Join the Acceptance Family today! #OneTeam
Acceptance
Insurance (OTCQX:FACO) is a leading insurance provider and other related
products. We are an equal opportunity employer.

Contact Us
Acceptance Insurance Headquarters 3813 Green Hills Village Drive
Nashville,
TN 37215 
Contact Us: recruiting@acceptanceinsurance.com
Job Openings
View All Job Openings